Out of the Darkness
Posted on Wednesday, September 13, 2017 by Heidi Brunsting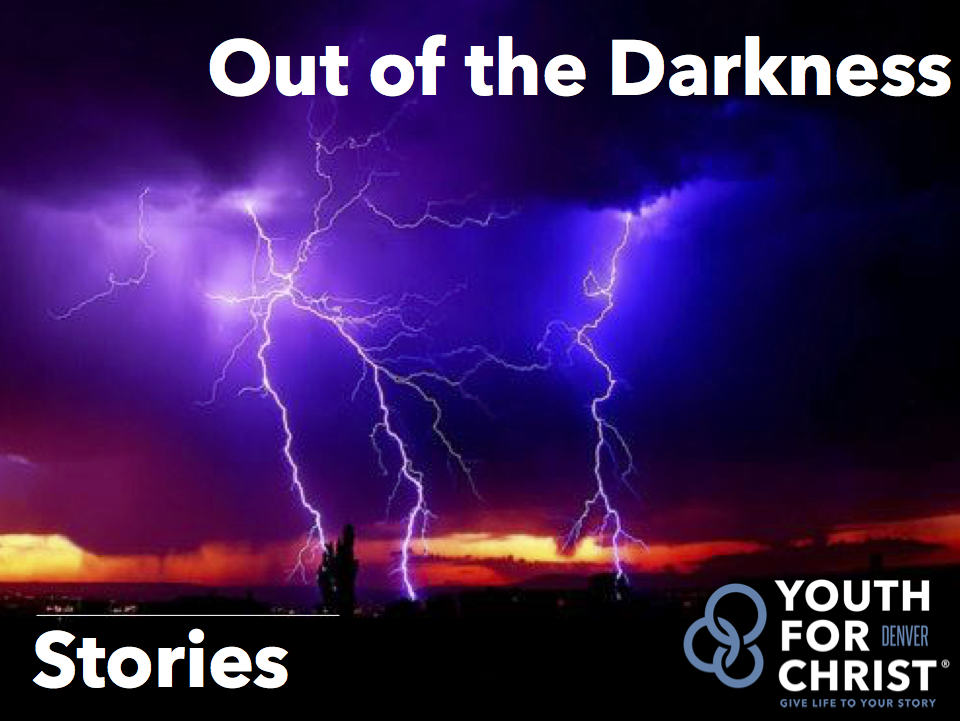 By Rose Stupansky, Campus Life Site Director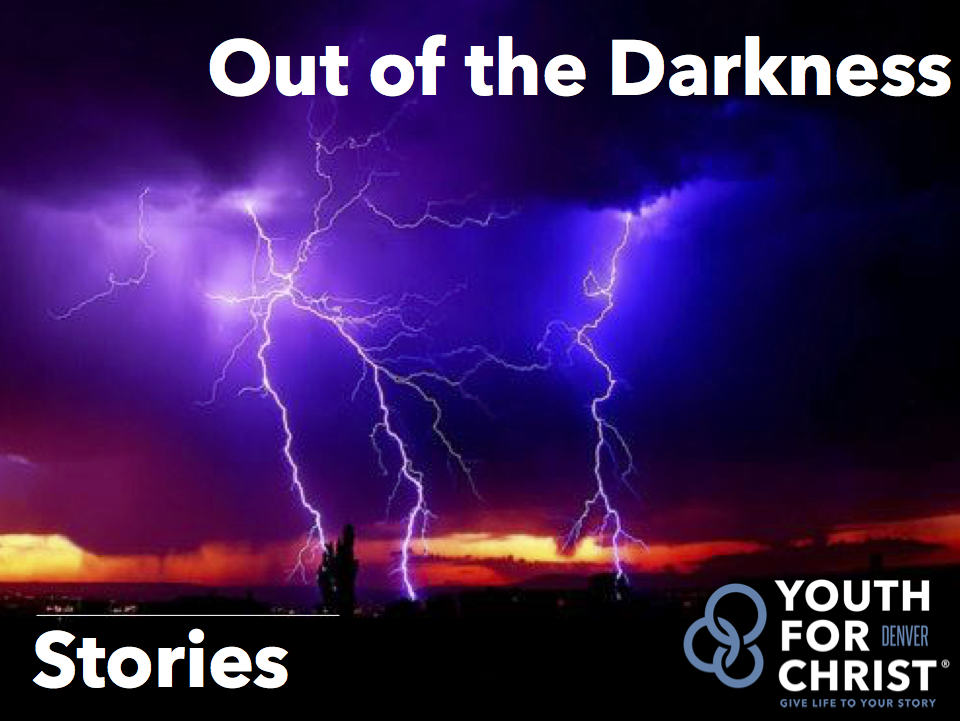 That night was the biggest thunderstorm I have experienced since moving to Colorado. I lay on the cool floor, eyes closed and praying. Though it was dark, I knew that hundreds of high school students surrounded me, aware of many of them by their soft sniffles and cries. For thirty minutes we stayed in those same positions, lost in our own thoughts, listening for God.
This summer I had the privilege of participating in and witnessing a very special moment at a YFC High School Camp up in Woodland Park, Colorado. Students from across the country gathered in this beautiful place for a week of fun, bonding, depth, and intentionality. Days were packed with various outdoor and group activities. Each night speakers shared personal stories of pain, loss and redemption; tying them to the greatest redemption story of all. Late into the night cabin leaders would listen and ask questions, wondering how the students were being affected and what was stirring in their hearts.
It was all for this moment. About halfway through the week a speaker not only shared the Good News of Jesus Christ, but the decision we all must individually make to accept it. (This was accompanied by a great 4-min video, check out FallingPlates.com!) We were all challenged to spend thirty minutes in silence, and with absolutely no pressure, decide at the end of it if we were ready to make a decision to follow Christ.
It was a sober time. I could see and hear that the students were really searching within, asking, contemplating, repenting, crying out for more, for God. At the end of the time, a bell sounded and all across the camp students rose and screamed out or whispered "YES" or "YES AGAIN"! It is a moment I will treasure for a very, very long time.
Across the country, the nations, thousands of kids experienced this very moment. This is what we do at YFC and why I feel called to this ministry. We open doors for students to heart about and accept Jesus, and continue the process through relationship, discipleship and connections with area churches.
Thank you for being a part of the ongoing conversation with youth in our city and helping us share God's story. It's our honor to be the storytellers on your behalf who meet kids right where they are and give life to their story.

Providing young people in our community with the opportunity to make an informed decision to be a follower of Jesus Christ and become part of a local church.