A Mentor For Every Young Person
Posted on Wednesday, January 24, 2018 by Heidi Brunsting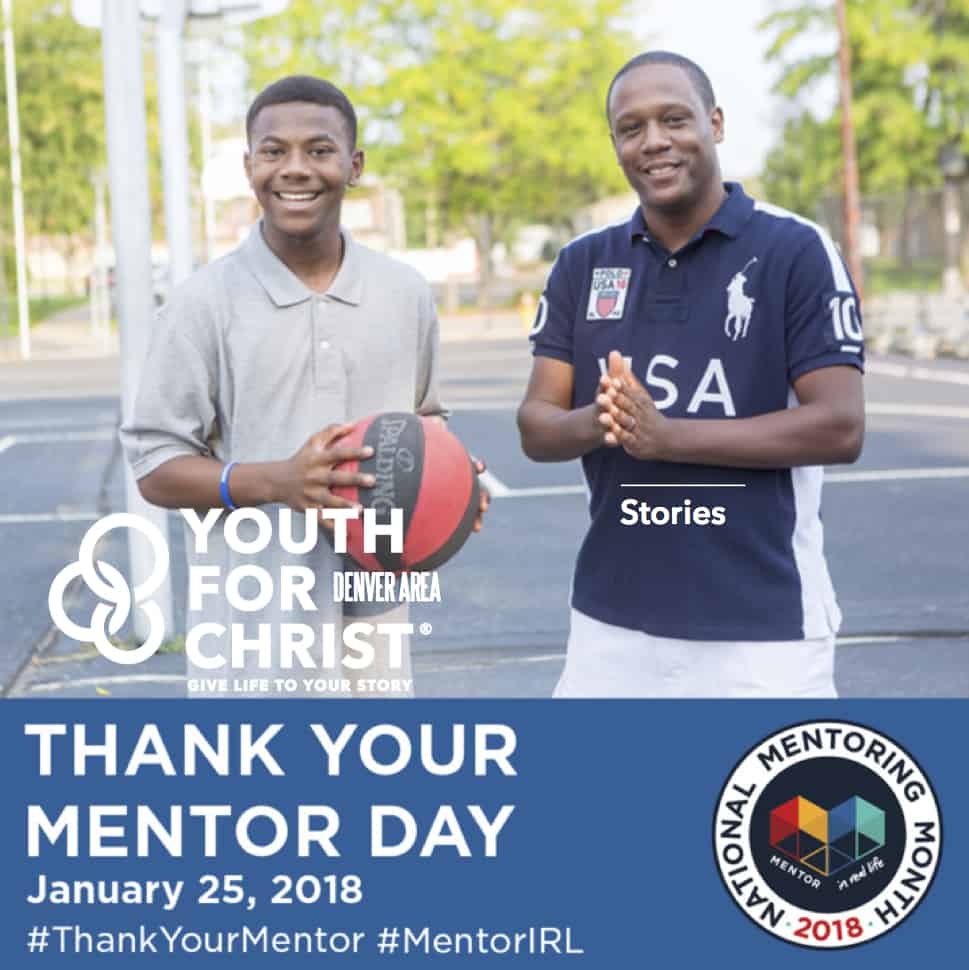 By Kaylee Waldron, Juvenile Justice Chaplain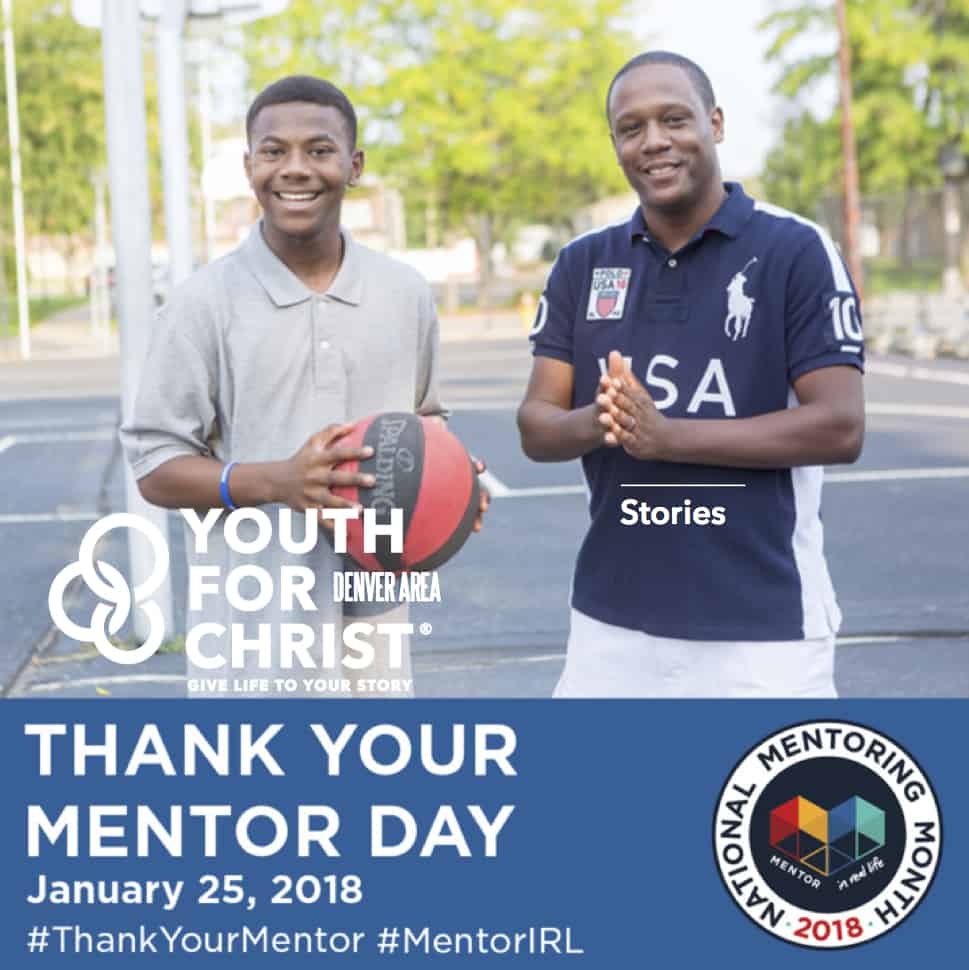 January is National Mentoring Month. While one-on-one more formal mentoring is a part of what we do at Denver Area Youth For Christ, mentoring is also the heart behind all of our ministry. As we meet with kids for a one-on-one conversation, in a group for Bible Study, for a church service, for lunch, or coffee, or a quick conversation over the phone, we are being mentors. The dictionary defines a mentor as "an experienced or trusted adviser, guide, or coach." Jesus modeled discipleship, which is a form of mentoring. Some mentoring takes the form of long-term one-on-one relationships with regular times of meeting together and goals that are being worked towards, but sometimes mentoring is simply choosing to act as a mentor in an everyday situation to someone you meet who needs it.
When I talk to kids I hear a lot of things that remind me of how important it is to have more adults in the world who see themselves as mentors:
"I want someone who will spend time with me and listen to me."
"I think a mentor could help me reach my goals."
"I called because I know I can trust you."
"Can we talk when you have time? There's a lot going on!"
"I just don't know what to do."
"There's not a lot of examples in my community of people like me who have made it to be successful."
As we go through January, let us be more intentional to see ourselves as mentors for every young person we come in contact with. Whether that's someone you see one time or every day – maybe it's a kid in your neighborhood, maybe it's a new co-worker, maybe it's the young man serving you at the drive-thru window or ringing up your groceries. Everywhere we go, may we see ourselves as the right person to lend a hand, a word of advice, or a listening ear. May we encourage those we meet and help provide them with the tools they need to reach their goals.
Happy New Year and Happy National Mentoring Month!
Thank you for being a part of the ongoing conversation with youth in our city and helping us share God's story. It's our honor to be the storytellers on your behalf who meet kids right where they are and give life to their story.

Providing young people in our community with the opportunity to make an informed decision to be a follower of Jesus Christ and become part of a local church.