A Spirit of Gratitude
Posted on Thursday, December 21, 2017 by Heidi Brunsting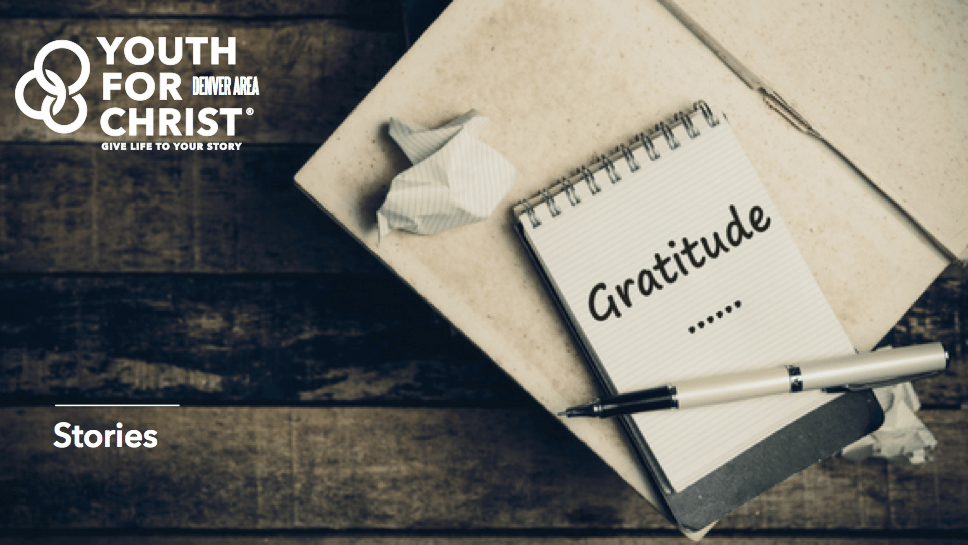 By Christina Johnson, Campus Life Site Director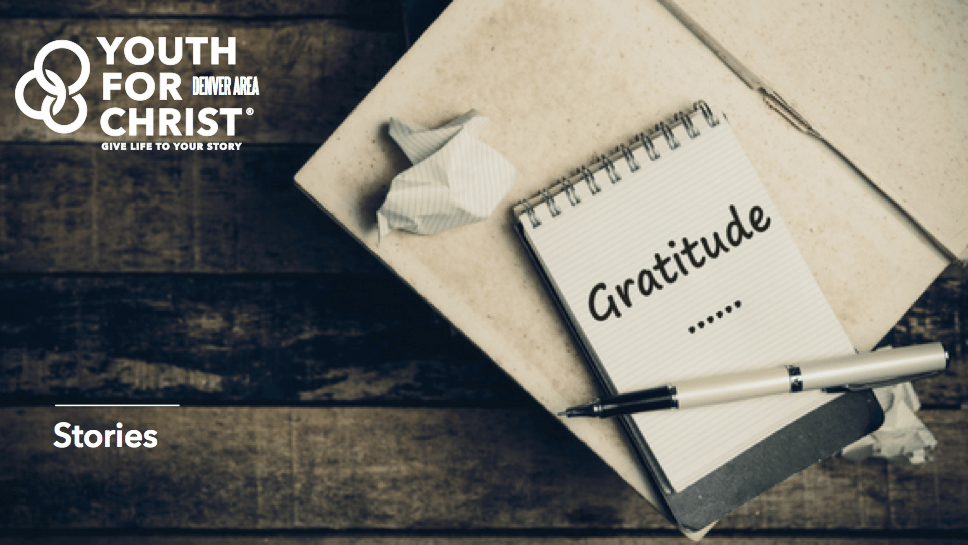 Excitement for most is in the air during this holiday season. Christmas decorations covered the isles of many stores while we had yet to celebrate Thanksgiving. I find it rather easy to get caught up in the hustle of society forgetting to be present, celebrating each season.
Growing up in Parker, Colorado, youth are raised in what is known as the "Parker bubble", an affluent community where needs and wants are often confused. I myself was raised in Parker and was truly not aware of how blessed we are here until I had the opportunity to travel to Gojo, Ethiopia. Exposure to a third world country rocked my world. I realize many do not have, nor want, the opportunity to travel to a third world country. When working with the middle schoolers at Cimarron, I strive to get them to understand exactly how much they have. The fact that they are blessed to be raised in such a wonderful community is out of their control; however, how they respond is well within their control.
As I work to help these students understand how blessed they are here on this earth, I encourage you to do the same. Take the time this season of Advent to pause and be still with Christ, to realize how He has blessed you and to practice thankfulness. I myself have been challenged to do the same, to thank God for the countless blessings in my life, focusing on what I have rather than what I do not have. I could not do what I do without the support of donors and other prayer partners. I am so very thankful for each and every one of you. Thank you for continuing to allow me to share Christ to these students. I pray you have a blessed Christmas, surrounded by those whom you love most.
Thank you for being a part of the ongoing conversation with youth in our city and helping us share God's story. It's our honor to be the storytellers on your behalf who meet kids right where they are and give life to their story.

Providing young people in our community with the opportunity to make an informed decision to be a follower of Jesus Christ and become part of a local church.