Challenge * Optimism * Uncertainty * Expectancy
Posted on Wednesday, August 2, 2017 by Heidi Brunsting
By Kevin Lengerich, Campus Life Site Director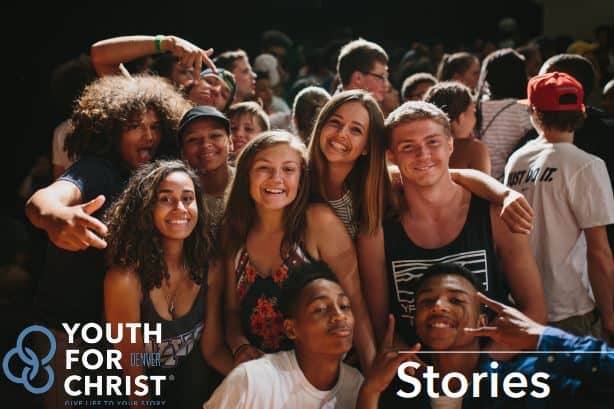 Challenge: Many things have been changing with Denver Area Youth For Christ. For example, we are totally re-evaluating the approach we have taken to Campus Life ministry for the past six years.
Optimism: New beginnings. Our hope is that this re-evaluation will be a catalyst for change; a revitalization of purpose; and a rejuvenation for the hard work to come.
Uncertainty: When we make significant changes in any part of our lives – work, hobbies, relationships, etc. – it is impossible to know how things will go. Will it be well-received? Will we do things right? Will it be 'successful?' Will we have the right answers? Are we even doing the right thing?
Expectancy: God is at work. Therefore, we trust. We don't need to know the answers to those questions, because we trust that if God is leading it, He will use it to His purposes and glory.
A simple word: expectancy. It's a mindset for Godly living. It's the mindset that steps out of the boat despite the heavy winds (Peter walks on water, Matt. 14:22-33). It's the mindset that believes that thousands will eat from a few fish and loaves of bread (feeding 5000/4000, Matt. 14:13-21; 15:29-39). It's the mindset that climbs a tree so we can see, because something great has to happen if Jesus is around (Zacchaeus, Luke 19:1-10). And it's a mindset that runs into town telling everyone about Jesus when he reveals himself to us despite our unworthiness (woman at the well, John 4).
Expectancy: God is at work. And we will trust Him. Please continue to join us in praying as we expectantly wait on Jesus – however He may lead.
Thank you for being a part of the ongoing conversation with youth in our city and helping us share God's story. It's our honor to be the storytellers on your behalf who meet kids right where they are and give life to their story.

Providing young people in our community with the opportunity to make an informed decision to be a follower of Jesus Christ and become part of a local church.