From The Inside Out
Posted on Wednesday, August 9, 2017 by Heidi Brunsting
By Justin Conant, Campus Life Site Director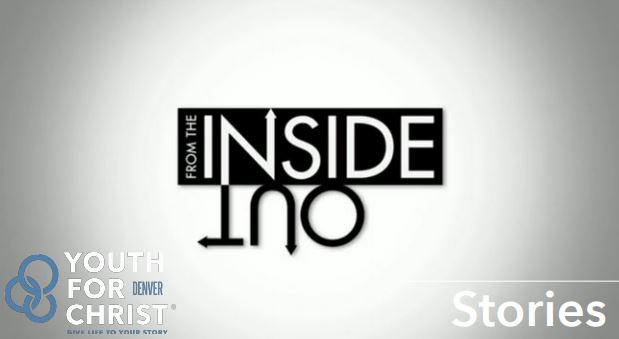 "Jack, I have heard from some of your close friends who are worried about you. I also got a frantic call from your mom late last night. What's going on? Are you ok?"
"I spent the night in the hospital. My mind was just not right. I am in a bad place right now. My parents were worried I might hurt myself."
"Jack, you know that you can always call me! My door is always open!"
"I know, I am just so ashamed of my actions of late. I thought you would be disappointed in me. I have been letting everyone down lately."
"What!? Never!"
"As I was laying in my hospital bed last night, I kept thinking of the bible verse you shared at club a couple weeks ago. 2 Corinthians 5:17- "Therefore if anyone is in Christ he is a new creation; old things have passed away; behold, all things have become new." So why I am I not changing?"
"Jack don't be so hard on yourself. God is changing you from the inside out. But it's a process, and it doesn't happen overnight! I believe in you, and more importantly, God believes in you! Don't give up now! God will show you the way! Don't lose hope!"
"Thanks Justin. I really want to start making some changes in my life. Can I still signup for the next retreat? I think I would like to go."
"Yes! I would love it if you came! We have close to twenty kids going from our school alone! Many who care about you! Can I count you in?"
"Sure. I'm in."
This is an example of just one conversation happening in our schools. Thank you for being a part of the ongoing conversation with youth just like Jack in our city and helping us share God's story. It's our honor to be the storytellers on your behalf who meet kids right where they are and give life to their story.

Providing young people in our community with the opportunity to make an informed decision to be a follower of Jesus Christ and become part of a local church.