Longevity
Posted on Friday, July 7, 2017 by Heidi Brunsting
By Gareth Unruh, Chief Ministry Officer for Denver Area Youth For Christ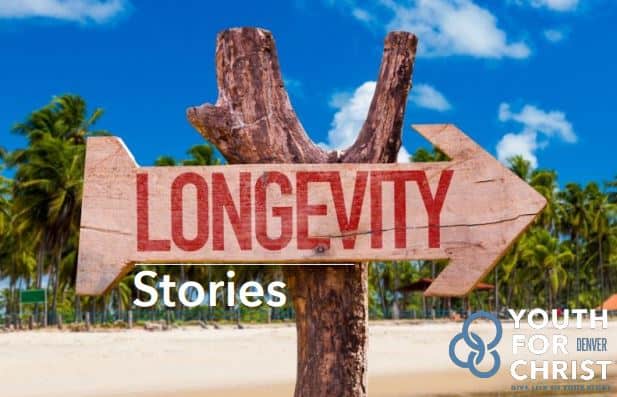 Every once in a while we get a chance to have a long term friendship with a youth. The following is a conversation that I had with one of my guys that I've worked with for 10 years. He is now in a committed relationship and being a dad to two girls.
"Gareth you don't even know how much you have helped me throughout my life."
"It goes both ways my friend!"
"I couldn't have made it without you walking along side of me. All my struggles with my family and life circumstances."
"You know my motivation! How have you been experiencing Christ in your life lately?"
"He's been there for me every step of the way. But I don't pray to Him enough."
"You are the most resilient young man I've ever worked with. And, you know what, I don't talk to Him enough either."
"You don't?!"
"No! And when I do talk to Him, it is to ask Him for stuff, or because of my anxiety or my fears. I know I could be so much better in my prayer life with Him."
"I didn't think you ever struggled with any of that."
"I struggle with all the parts with my faith. That's why I need Jesus moment by moment every day."
In this 10 year relationship we have gone through everything together, from family situations, to gang recruitment, from drug use to the selling of drugs. He has had pretty high times and incredibly low times. We continue to share life and grow in our friendship with each other and with Christ.
Thank you for being a part of the ongoing conversation with youth in our city and helping us share God's story. It's our honor to be the storytellers on your behalf who meet kids right where they are and give life to their story.
Providing young people in our community with the opportunity to make an informed decision to be a follower of Jesus Christ and become part of a local church.