Ours is a God Who Waits
Posted on Friday, November 17, 2017 by Heidi Brunsting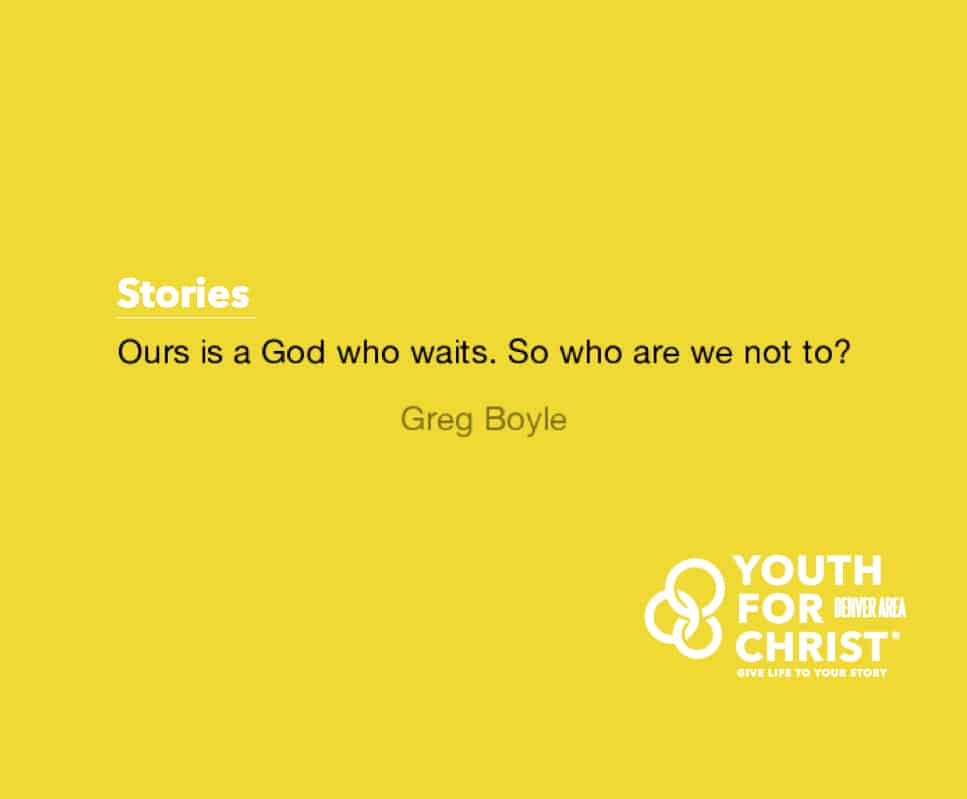 By Kaylee Waldron, Juvenile Justice Chaplain and Site Director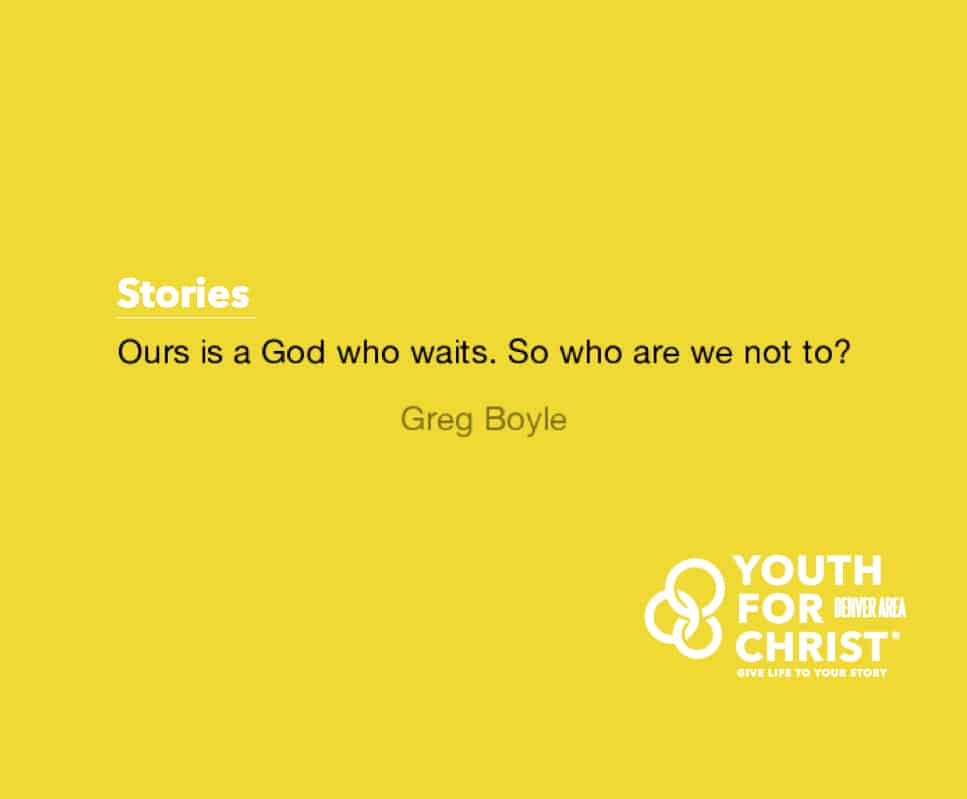 I have been working with a specific young man for about three years now. Some of our staff have been working with him since he was twelve (now 19). This young man grew up in foster care and for the past seven years or so has been to just about every juvenile facility in the metro area. He recently relapsed and we, as a staff, were praying that he would even stay alive given the lifestyle he was choosing.
About a month ago I found out he was at the Jefferson County Jail, and then about a week later I received a letter from him. I want to highlight a couple of comments he made:
"I was actually blessed by this little lock up, I know God did it on purpose too- and I'm actually thankful because I truly have my head right again."
"Whenever I start getting depressed I read the Bible and it actually makes me feel better-it's weird but I love it."
"No matter what I did or said, I am very very thankful God placed you in my life. I have thanked Him many times."
"Don't give up on me."
It takes what it takes with the youth we work with. Sometimes it takes getting shot at. Other times it takes getting shot. For some, it takes losing a loved one. For others it takes more jail or prison time. Whatever it is, it takes what it takes to want to change, to want better, to want the life God always wanted for them. Thankfully we/they have a God that never gives up, and neither will we.
Thank you for being a part of the ongoing conversation with youth in our city and helping us share God's story. It's our honor to be the storytellers on your behalf who meet kids right where they are and give life to their story.

Providing young people in our community with the opportunity to make an informed decision to be a follower of Jesus Christ and become part of a local church.