Pastor, Can You Feel Me?
Posted on Friday, August 3, 2018 by Heidi Brunsting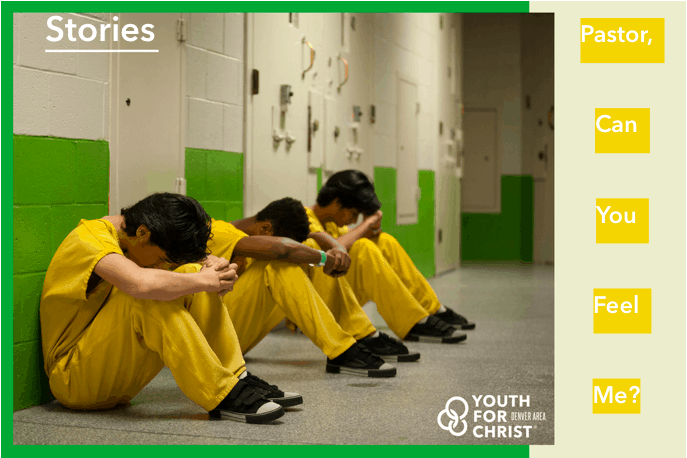 By Tim Butler, Director of City Engagement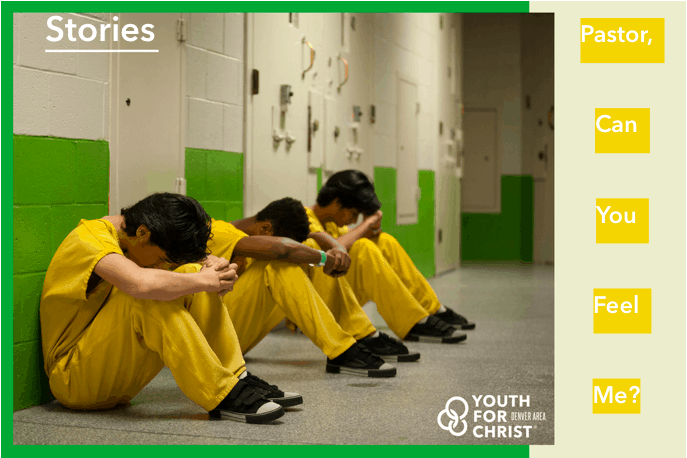 I hear that question quite often from a youth who's at one of the facilities where I serve as Chaplain – it's his way of asking if I understand where he's coming from, and what he's going through. Thankfully he does not know that even after almost 40 years of ministering as a YFC missionary to incarcerated young people, there are still times when no, I don't "feel them."

"Eric" (his real name means "God with us") and I last talked to each other about 8 months ago when he was at the youth center in Denver. Now, he's at a different detention center and waiting to be transferred to a facility in southern Colorado for a competency hearing. Recently, I took him off his unit for a "one-on-one" conversation, and I asked him, "What's the best thing that's happened to you since we last saw each other?"

"I got a job at Sonic's and helped my mom pay the rent."
After I commended Eric on his hard work, and how helping his divorced mom honors God, I asked him, "What's the worst thing that's happened to you during the last 8 months?" I fully expected him to say something like "Being in jail again," but instead he said,
"My homie got shot and killed by some gang members a few months ago."
"Have you talked about it to anybody?"
"No, I don't like talking about the bad stuff…it's too painful, and I can't change what happened."
"Eric, you're right…you can't change what happened and though I've lost loved ones too, I can't imagine what you're feeling now. But at some point, you're going to have to trust someone with your pain, and there's no better person than God. Your name should be a reminder to you that He's always with you, and only He can help you through this. But more than that, He wants to have a personal relationship with you, Eric, and rescue you from your past mistakes and sin."
Pray for Eric – he's tender right now toward God, but the enemy is always looking and lurking to bring more hopelessness and pain to so many young people like him.
Thank you for being a part of the ongoing conversation with youth in our city and helping us share God's story. It's our honor to be the storytellers on your behalf who meet kids right where they are and give life to their story.

Providing young people in our community with the opportunity to make an informed decision to be a follower of Jesus Christ and become part of a local church.