So discouraged right now
Posted on Wednesday, May 31, 2017 by Heidi Brunsting
By Jill Meyer, Parent Life Director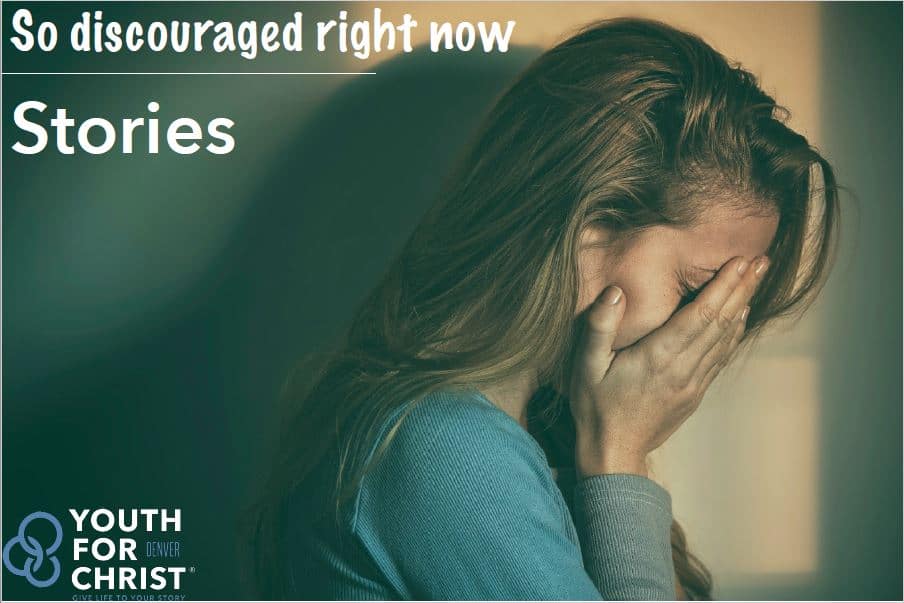 "Give me an update about your family situation, 'Jen'.
My dad is still in and out of jail and has some mental health stuff happening. It is actually easier when he is in jail because he is so abusive. Mom still has her bad drug problem.
I know you were staying with your boyfriend and his mom for a while but that wasn't going well. Are you still there?
No, she never liked me and didn't want us together. We are TOTALLY broken up. His daughter is already 6 months old and he has only seen her ONCE since she was born.
Oh no, how are you feeling about that, Jen? I remember that you planning to get married and you were hoping he would 'man up' and be committed to being a good dad.
He went with what his mom wanted. Jill, I am so discouraged right now. The baby and I are staying with one of my friends from school. Other than the people here at school, I have no one. Well, that's not totally true. I have the Lord!
Yes, and He is with you every step of the way, but it helps to have people in your life who care and are there for you as well. I have a great mentor in mind for you. She can't fix your life situation but she can be a trusted friend for you to talk to and pray with. She can help you work through some options.
I'm so thankful that you found someone for me Jill. I know it is difficult to find people willing to mentor, but all of us teen moms who don't have good families need someone that we know cares about us and our children. We want to be good moms!
I know that, Jen, and you are a good mom!"
Thank you for being a part of the ongoing conversation with youth just like Jen in our city and helping us share God's story. It's our honor to be the storytellers on your behalf who meet kids right where they are and give life to their story.
Providing young people in our community with the opportunity to make an informed decision to be a follower of Jesus Christ and become part of a local church.