The Real Places of Her Heart
Posted on Thursday, September 27, 2018 by Heidi Brunsting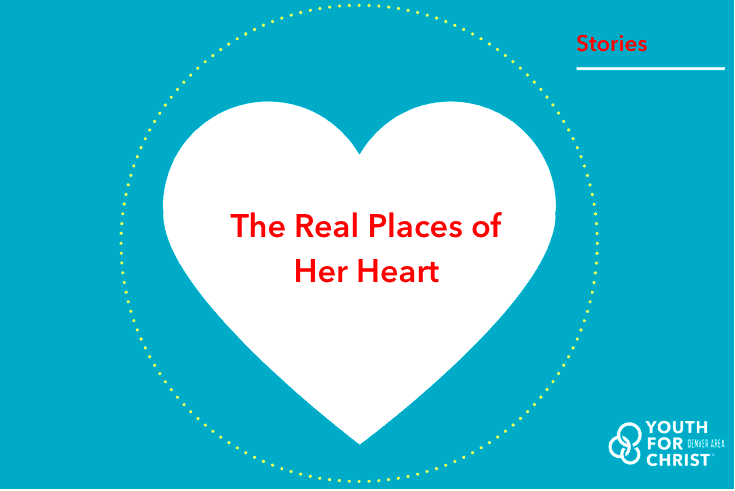 By Andi Woodring, Director of Campus Life Ministries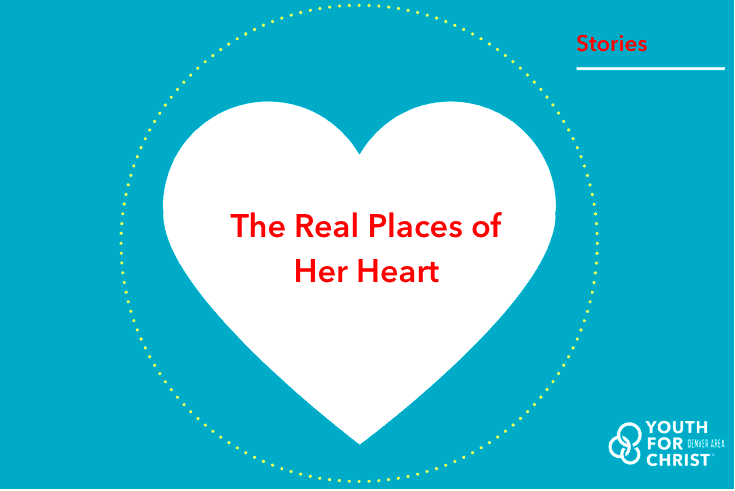 I invite you into Emma's story…
I was scared to death.
"Stay on the phone with me Emma," I pleaded through her sobs. Earlier this year, Emma had already spent over a week in a hospital that specializes in suicide and mental health.
So many things were running through my head as I realized she was thinking about suicide while on the phone with me. I remember praying with all my heart—asking God to protect her, not to let her do this, and to help me have words for her.
"I love you Emma. I am here for you. You're not alone. You matter and your life matters. I will do anything in the world to keep you safe because I love you."
I continued crying out to God, asking Him to help her hear love and believe it.
"It's okay that this sucks, and I am so, so very sorry that you're in so much pain. It's okay that it's not okay. I am here for you, and I will be here for you. I will walk alongside you through it all. I love you. God loves you, Emma."
Words similar to these were all I could muster during these 45 minutes on the phone, until Emma's dad finally found her and picked her up.
She was safe, but she wasn't okay.
This time, she spent about nine days in the same hospital once again. I was able to visit a few times and together we laughed and cried and hugged.
During one of my visits Emma shared with me, "Andi, this might sound crazy and I dunno if you'll believe me, but something happened on the phone that day when you said, 'God loves you Emma.' I saw a kind of light in front of me, and I don't know how to explain it. But, I saw it right after you said that, and I swear it was there."
"Emma," I smiled, "that doesn't sound crazy to me at all."
Most people would never know suicide and depression is a struggle of Emma's. On the outside, you can't see it. I am so grateful that she let me into the real places of her heart.
Our team is dedicated to introducing the life of Christ into the stories of today's teens and loving them exactly where they are. Thank you for all you do to make this possible for students like Emma.
Thank you for being a part of the ongoing conversation with youth in our city and helping us share God's story. It's our honor to be the storytellers on your behalf who meet kids right where they are and give life to their story.

Providing young people in our community with the opportunity to make an informed decision to be a follower of Jesus Christ and become part of a local church.